Vital Factors
Team Management with your Contract
Template & Clause Management
It is an entire solution for the experts, for example, sales reps or account reps, who are associated with the organization side of contracting are committed with defining terms and administration level understandings, guaranteeing consistency, observing risk, revising understandings, and executing contracts.
Rule-based Self-Service
Our imaginative, simple to use, what you see is the thing that you get. Contract generation wizard will decrease the remaining burden of your authorized department. This segment in DocuCollab will let the user generate and manage their contracts by defining rules.
Contract Generation
Consolidate contract life cycle management for your entire company. The user can generate multiple types of contracts and add to their user account.
Contract Sharing
The generated contracts can share with the team members with rules and regulations. The team members can manage contracts according to assigned rules.

Manage Contract Life Cycle
Store and manage all company contracts in one place using contract life-cycle management tools. The life-cycle of a contract is made of several stages that provide automation and acceleration.
Contract Meta data availability
The meta-data for each contracts are managed by specifying all the properties of it.
Structural Storage
Our solution provides specific structural storage of the contract to manage in such a way that a user can manage contracts in folders up to N levels.
Full Text Search availabilitye
Our solution provides advantageous feature of the full-text search, which instantly finds a term by scanning each document.
Team Management with your Contract
Team Collaboration
Users can add their team members to participate through out the active life-cycle of the contract. Also, team members can chat to discuss related to contract details.
Team Escalation
The collaborated team members are assigned with their team roles and access permissions to manage the life-cycle of a contract. The Pre-approved contracts generation with controls sets are proceed through an escalation process.
Collaborative Editing
The shared document can be edited by the team members in with an ease of usage that it provides seamless collaboration of work done by all team members. This seamless collaboration is a real-time editing collaboration.
Secured Editing
With the collaborative editing, our solution also provides highly secured management of a contracts by providing security at document and paragraph level. Not every team member would have permission to edit all the content.
Online Contract Redlining
It offers online real-time redlining from any device any time. There is no need of countless email exchanges, manual version control, error prone change tracking.
Here, users will be able to finish their contracts quicker by bringing all parties inside their contract management system.
Template and Clause Management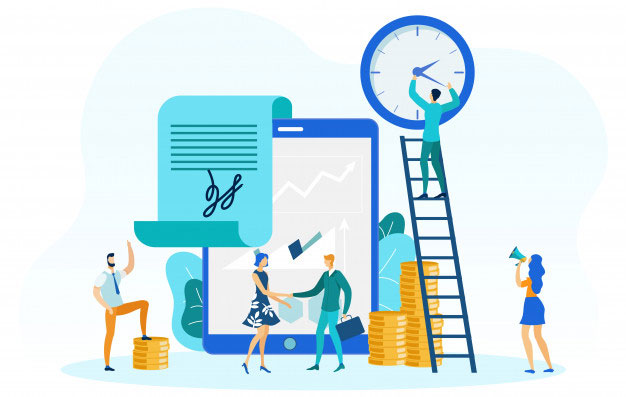 Experience assurance with smart templates guarantees that you generally have the most up to date data from your CRM or different frameworks. There are alerts managed, which will help notify a user for any updates.
Template Management
A user can create various templates and also can create new versions of existing which can be directly used as a format to manage contracts as per their requirement.
Data Template Management
A very user friendly approach to collect data while using the template. User will be asked to enter particular detail on template format.
Clause Management
User can create new versions of own published clause. User can insert clause in existing contract at current cursor location. After new version is available of used clause, user will be able to replace new version of clause.
Smart Handling of Templates & Clause
Users can download contract documents at the current stage and make offline changes. Once a user imports it online, it helps to merge all offline changes with tracking.
Proactive Alerts
Email Notification
A user will be notified instantly with an email on several events like if any documents has been shared, if any reviews are expired, if any changes or updates are there for the contract, etc.
Template and Clause notifications:
Instant notification is sent to the users/team on the availability of any new version of any template or clause. Or if there is any single change is updated, all the members whoever are notified quickly to check the update.
Set alerts and notification for events throughout the contract life-cycle and Never let things sneak past breaks and take advantage of each lucky break to boost income.
Smart Tracking
A user can gain peace of mind with comprehensive activity log tracking for every single change.

Secured tracking
Lock or hide contents of documents at paragraph level by controlling digital rights to protect confidential data. Also, Edits appear in real-time to each reviewer with familiar MS Word color based changes tracking.
Audit Ready
Provides automated tracking of contracts utilizing broad metadata filters which help never missing any targets. Also, Track all changes, permissions, discussions in a single spot with the embedded comments thread and chat conversation.
Business Benefits
DocuCollab provides paper free contract management which helps to save time and it simplify the acquisition contract process.
Manage contract risks across entire business by getting clear bits of knowledge into your contract risks using dynamic linking across multiple contracts, agreements, and acts which is highly secured.
DocuCollab provides effortless tracking contracts with robust and extendable metadata with pro-active rule-based alerts.
DocuCollab application is very user-friendly and provides ease of usage by tracking, searching, and storing all the documents for your contracts.
DocuCollab contract management application allows compliance with internal and external regulations by managing as per convenience.